New Zealand's Rugby sensation Sonny Bill Williams converted to Islam and taken Shahadah at the age of 33 in the year 2008. According to him, he was the man who chased the girls, drinks alcohol, spent luxuriously that gave him hollowness and emptiness in his heart. My message is about Unity, love, and peace-this is what Islam is, he said. His transformation in life made a great impact on many other people but mainly on his mother and a teammate, which led them to convert to Islam.
New Zealand's Rugby player Sonny Bill Williams converted to Islam and taken Shahadah.
He was a Christian before converting to Islam.
His mother and a teammate also converted to Islam, inspired by Sonny Bill.
"Islam is truly a religion of peace and love," he said.
Sonny Bill Williams Converted to Islam in 2008 while playing Rugby for French club Toulon.
He gave a heartfelt interview about his journey to finding his faith in Islam. His struggle to finding out about Islam while living in the society of Christians and Catholics. But I have done my best to understand religion and faith.
Williams revealed that he was in Australia and playing a league for Bulldogs where he first learned about Islam. People in Australia around me have always had this aura, they were always happy, they were never sad, they always inviting me around which led me to learn about Islam.
A few years later when I was in France I converted to Islam and taken Shahadah for the first time. When my knowledge of Deen (Muslim way of life) was limited. It was my friend who led me to learn more about Islam, he said.
He was living with a family of four or five members where there was only a single bedroom and he slept in the lounge room on the floor. He spent most of his time with that family observing their happiness which got him into Islam.
Born into a Christian family Sonny Williams converted to Islam at the age of 33 in 2008.
He spoke of Islam as a "true religion of love and peace". He said, my message is about Unity, it's about love, it's about peace-that is what Islam is. This the beauty of the Islam religion where Muslims see this world as an attachment. We are just the passengers passing through and one day Inn Sha Allah we will stand in Allah's grace. This is my mindset for years he explained.
When I found Islam, it helped in changing wildness in myself into positivity. I find peace and happiness in doing my prayers. I am the same person but converting has given me a different level of satisfaction and happiness.
When he was in Christchurch in 2011 playing for the Crusaders, he and his brother used to pray Friday prayers at Noor mosque. They went to the Mosque week after the attack on Christchurch where they saw 51 members killed which hit him close.
I was a kind of shy person, but after the mosque Massacre I kept my shyness aside and stepped out taking the leadership role to help people and to show that "I am a Muslim but New Zealanders too", he said.
He said the hardest thing for me is to live in the society of Christians and Catholics. Finding acceptance with the people who are struggling to understand Islam. But my message is that I don't hate you people. You may be a Christian or a Catholic I respect everyone. He concluded by saying, we love you and we just want to be accepted as you people want to be accepted.
Less than 2 weeks after the mosque massacre my mom and Ofa Tu'ungafasi my black teammate converted to Islam and taken Shahadah, he said with tears in his eyes.
I am so blessed that my mom has seen the transformation in me and accepted Islam. Referring to that my older brother John also converted to Islam, he said.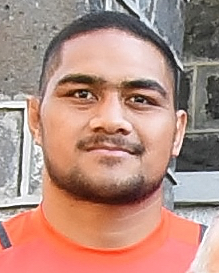 Ofa Tu'ungagasi's conversion to Islam came after he visited the Christchurch hospital accompanied by Sonny Bill, where they spent time with the injured. He explained how the survivors inspired him and prayed for their speedy recovery. 
Islam is a religion of peace, love and harmony without any haterd.