75 BJP leaders have been tested positive for COVID-19. Recently there were several meetings were held in the month of October and November for elections to come. The meetings were held in Patna.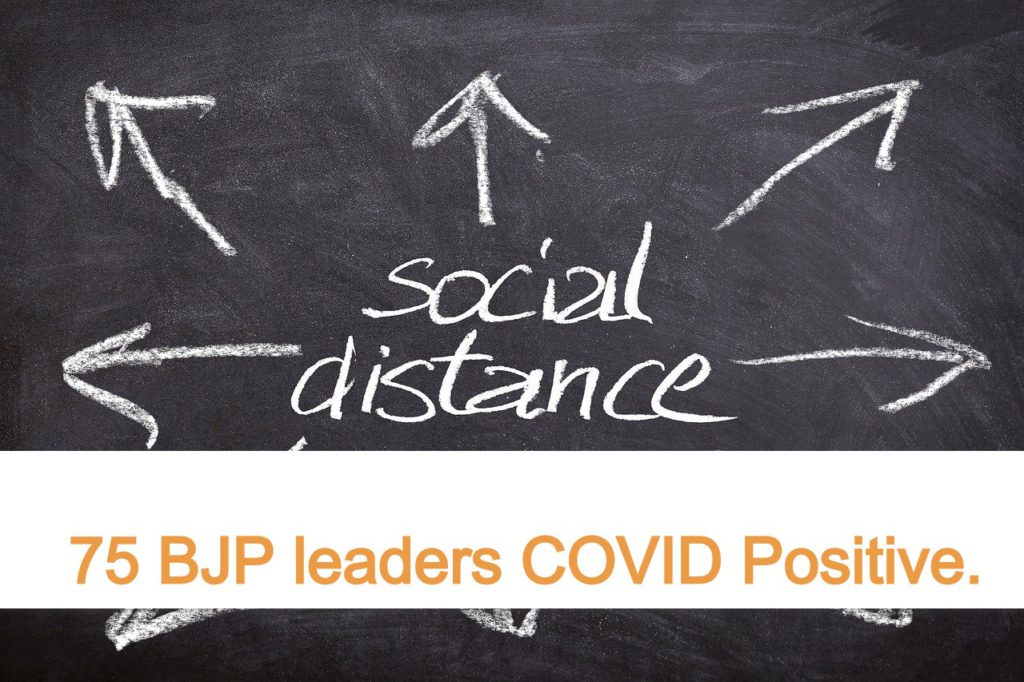 BJP leaders in Bihar tested positive for COVID-19.
The state General Secretary Devesh Kumar has been tested positive too.
The reason was the Assembly Elections for which the leaders were participating in the meetings.
BJP leaders from Bihar tested positive for COVID-19.
State General Secretary Devesh Kumar along with 75 BJP leaders in Bihar have been tested positive for COVID-19. Several meetings were organized as the Assembly elections will soon be held in the month of October or November.
As per the reports, a total number of hundred people were tested which included the BJP leaders and the staff who work during the meetings in Patna.
The results were out on Monday which stated that a total of 75 leaders had been tested positive. The MLC Radha Mohan Sharma has been reported to have coronavirus.
As per reports many virtual meetings as well as rallies were organized in Bihar for the purpose of elections. The MLA from North Bihar has also been tested positive for coronavirus.
The total number of coronavirus cases is 19000 in Bihar and 160 people have been dead. The 38 districts of Bihar reported 1116 Cases of COVID-19 in the past 24 hours.
Because of this, the government of Bihar has declared lockdown from 16th July to 31st July. Only the necessary services will be provided and stores will be opened. Many party workers have still given their sample for testing and their reports are yet to be released.
The people who attended the rallies and the meetings held for elections are still being examined. All the meetings related to Assembly Elections have been organized in Patna.