Maulana Mohammed Sirajul Hasan who is the former Vice President of JIH (Jamaat e Islami Hind) and who is former President of AIMPLB ( All India Muslim Personal Law Board) has died at the age of 88, in Karnataka.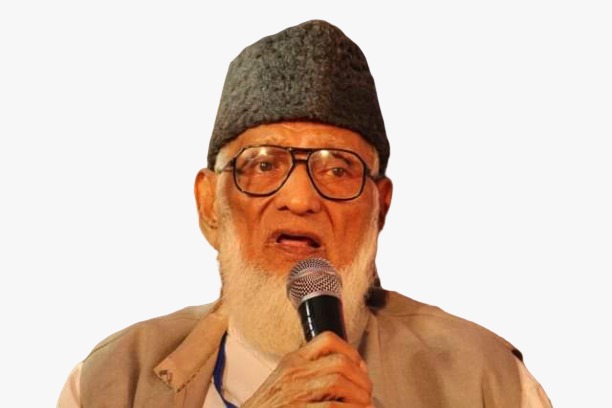 Vice President of all India Muslim Personal Law Board has died on Thursday.
He was 88 years of age.
He died due to Cardiac arrest.
Related:- JamaatEIslamiHind
Jamaat E Islami Hind is an Islamic organization in India. Jamaat E Islami Hind is one of the Organization of Jamaat E Islami. It was founded in the year 1948.
Maulana Mohammed Sirajul Hasan who is the Former President of JIH and former Vice president of AIMPLB died due to cardiac arrest on Thursday. He was admitted to the hospital but then he was discharged. After being discharged he died due to Cardiac arrest.
Also:- Fake Video Was Shared On Social Media, Claiming Muslims Are Licking Plates And Spoons To Spread Coronavirus.
Sirajul Hasan was a Member of Jamaat for many years. He was a member of JIH Jamaat E Islami Hind of Karnataka for almost 28 years. In 1984 became the secretary of Jamaat.
From the year 1984 till 2003 he became Ameer (Chief) of JIH representing Jamaat E Islami of Hind. He was regarded as an important member of the Babri Masjid Coordination Committee.
Shed Sadatullah Hussaini who is the current Ameer of JIH said that Sirajul Hasan has been a great personality of this Ummah and will always be remembered for the contributions he made and how she served the Muslim community.
Also:- Delhi Tablighi Markaz: We Did Not Violate Law, Was Forced To Accommodate Visitors Due To Sudden Lockdown In Country.
He even said that the death of Sirajul Hasan is a great loss to the Muslim community. He further said that Sirajul Hasan has trained him. He has trained thousands of people and taught them. Hussaini prayed that Allah should consider the services and hard work of Sirajul Hasan and grant him paradise.
The Community members remember his speeches and were inspired by him. It is said that he was a good student in History. He was the reason many people were attracted and joined the Jamaat.
He looked like Dr. Israr Ahmed who is a Quranic Commentator. He moved back to Raichur and stayed with his son. The funeral was conducted and was attended by his family, friends, and Jamaat members.
Also:- Himachal Muslim Man Commits Suicide After Bullied And Taunted Over Coronavirus Spread.
Due to the Lockdown, many people could not gather as it was not allowed. His wife died in 2009, he had 5 sons and a daughter. He will be remembered for his speeches as well as his nature which reflected peacefulness.