NHS has celebrated its 72nd anniversary and Dr. Farzana Hussain has been featured on national Campaigns as she has done a remarkable job during the pandemic situation. Her performance has been a mark of professionalism and she has been honored for the same.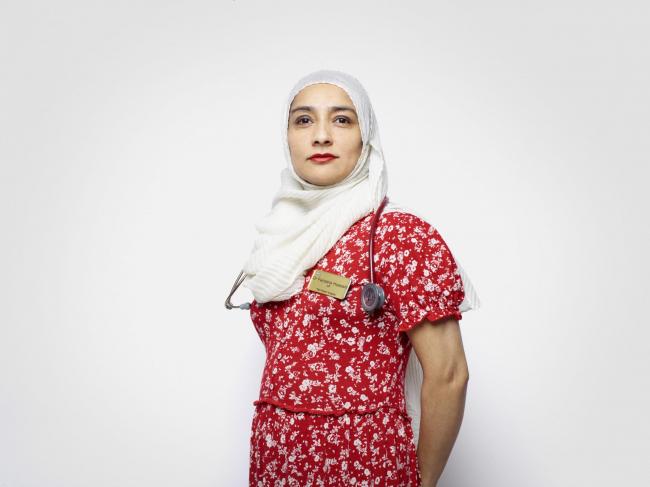 Dr. Farzana Hussain has been declared as the best doctor by NHS.
She has been done a remarkable job during the pandemic situation.
She has been honored for her work.
NHS's best doctor of the year is Dr. Farzana Hussain.
The national Health service NHS has featured Dr. Farzana Hussain on the national campaign. Dr. Farzana is a British and as an Asian doctor. Dr. Farzana Hussain has been among the 12 doctors who are featured on the national campaign.
Also: Yasha Asley Youngest Math Teacher At the University Of Leicester in the UK At 14.
The pandemic has taken the lives of many doctors. Doctors across the world have been risking their lives to save the lives of those who need help.
Dr. Farzana's job included project surgery and Newham as a GP. She even dealt with the patients suffering from Coronavirus. She has been humbled and we'll perform doctor. She shared on social media about the picture which was featured.
She congratulated NHS for the 72nd birthday. Dr. Farzana's father came from Pakistan and joined NHS in the year 1970. She said that her parents are her inspiration.
Dr. Farzana's mother inspired her to study well and perform her medical duty. When Farzana was 19 years old Her mother was admitted to the hospital due to heart failure. At that time Farzana was a first-year medical student.
Also: Mantasha Idrisi AMU Scholar, Selected To Attend 70th Lindau Nobel Laureate Meet.
She traveled 250 miles to meet her mother, but unfortunately, her mother died. She is termed as a Hero who is serving people and is giving their best efforts. Her patience and humbleness during this tough time is a mark of professionalism.
Coronavirus has effected many doctors around the world and these doctors are Hero's who have first thought about the people who need them and not about themselves.
Many doctors despite being unwell have helped people as they trust the doctor who Could save their life. All the doctors across the world need to be appreciated for their dedication and professionalism.