Pakistan: Aimen 21 and her newborn son were murdered because his mother chose to marry the man of her choice.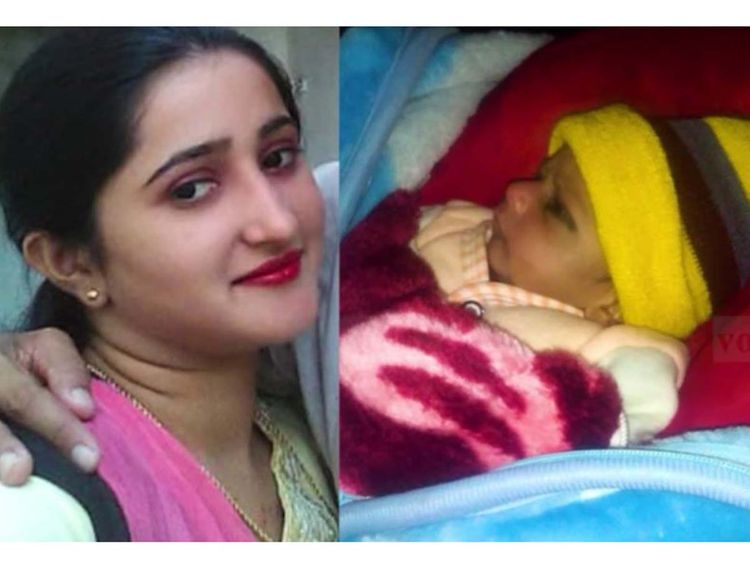 Brother kills Sister for marrying the man of her choice.
As per reports, she was shot and the One-month-old baby was slammed on the floor.
The mother and the son were buried alive in a deserted area.
Related Article:- GulfNews
Love marriage killed her.
21-year-old Aimen and her son Hussain was killed by her brother, who is from Pakistan. The brother killed his sister because she married the man of her choice and the brother was against this.
Aimen was shot and the baby was slammed on the floor. There were reports that Aimen and her son were buried alive.
Also Read:- Gunman attack Paris mosque left people wounded
According to Aimen's Mother-in-law, both Aimen and her son lived together and Aimen's brother killed her and the one-month-old baby and strangled him to death, they both are buried alive while Aimen was holding her son to herself tightly.
He kidnapped her.
Aimen's brother kidnapped her and took her to a deserted area and killed her and her son Hussain. As per reports both the brothers of Aimen have been involved in this case and one brother has agreed that he killed his sister.
The news about her death spread on social media and people showed their outrage. A movement "Mera Jism, Meri marzi" was held on International Women's Day referring to the Women's rights and the violence against women.
Also Read:- China Uyghur Muslim Forced Labor for Apple, Nike, and Other Big Companies.
Love marriage a crime in Pakistan.
Love Marriage is considered a crime in Pakistan by seeing the recent incidents where girls are killed as selecting the groom of their choice is considered and people are doing the opposite of what Prophet (S.A.W) (P.B.U.H) taught us. The Prophet did not say anything to Bibi Fatimah Zahra (R.A) when she refused a proposal. This is the way women should be treated, as Islam gives permission to Women to marry the man of their choice.
Many companions of Prophet (S.A.W) expressed their desire to Marry Fatimah Zahra (R.A) but Prophet turned them down because Bibi Fatimah was not willing to marry.
The Prophet Presented Ali's Proposal in front of Fatimah Zahra for which she did not Protest and Prophet took her silence as a sign of consent. This is the status of Women in Islam, People should learn from the life of Prophet (S.A.W) and follow his teachings.